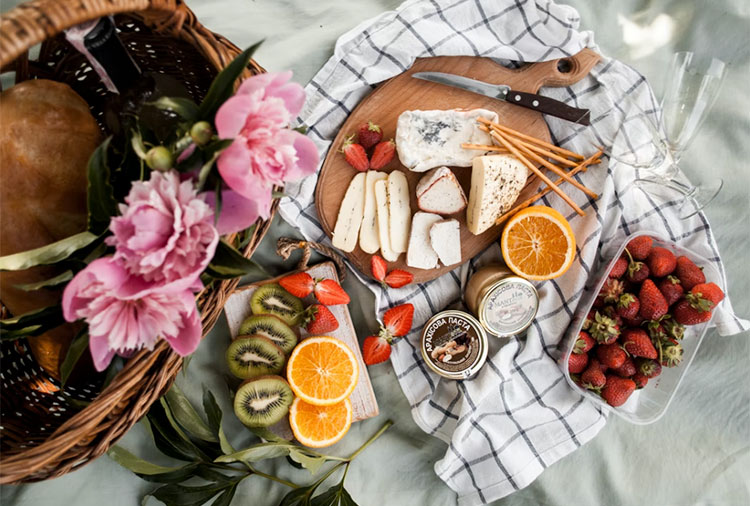 Picnic season is basically year-round in Brisbane, and whether you are heading to the beach, the right equipment is essential. So, what do you need?
This is the ultimate list for a successful and stylish picnic that is both relaxing and fun. Always remember, your rubbish goes in the bin or comes home with you!
Food & Drinks:
A decent amount of food and drink is vital as what is a picnic without snacks!? Opt for things that are easy to prepare and share.
Picnic Basket:
The process of packing a picnic basket means the picnic is legit. Make sure you have a decent-sized basket. If you need to do some walking to get to your picnic spot, a picnic backpack may be the go instead. A good picnic blanket will make everything more comfortable, and you may want to add a small tarp into the mix in seasons where the ground is damp.
Portable Picnic Table:
Take the comfort to a whole new level with a picnic table that will also make food prep and serving much easier. From an aesthetic point of view, your picnic will look a touch more stylish with added layers of height, also keeping your food away from creepy crawlies.
Plates, Glasses, & Utensils:
Opt for non-disposable plates, cups, utensils, and cloth napkins to avoid extra and unnecessary waste. A wooden cutting board that can double as a serving platter can also be useful – and don't forget a bottle opener!
Esky & Ice:
Warm drinks and salads are a party killer. Make sure you have an esky with plenty of ice to keep everything cool throughout the day.
Sun protection:
The glorious Brisbane sunshine can be harsh. So slip, slop, and slap with sunscreen, a hat, or a beach umbrella.
Activities:
Be it a football, frisbee or the bocce set, bring something that can keep the kids (and adults) busy that makes use of the wonderful space a picnic affords.
With so many places to picnic in Brisbane, how do you choose the best ones? We've got the full list here, and they are spread all around the state. So, no matter where you are or where you feel like going, we've got you covered!