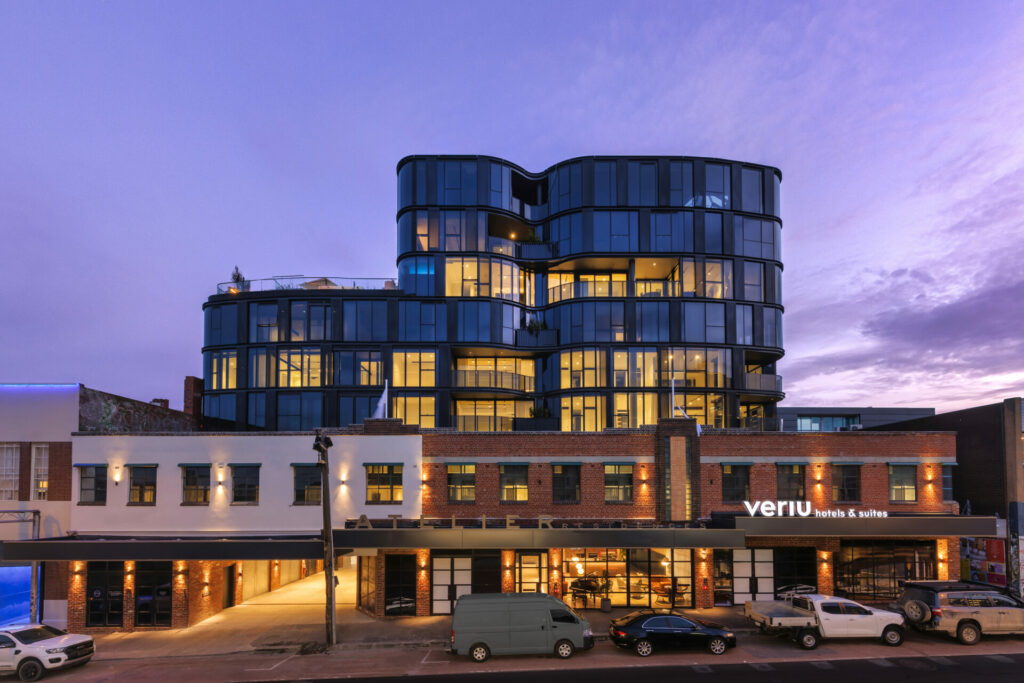 Today we saw the official opening of our Veriu Collingwood, our second Victorian property after Veriu Queen Victoria Market.
Situated in the ultra-trendy Arts Precinct in Melbourne's inner-city and developed in partnership with a luxury property developer GURNER™ as part of their Atelier Residences project, the opening of our new property marks the latest step in our ambitious strategy to roll out Veriu apartment hotel accommodations nationally. It has also brought our total number of Veriu hotels rapidly expanding portfolio to 20.
After almost 5 years in planning and development, our CEO Zed Sanjana is delighted Veriu Collingwood is now open. "We're really excited to be launching yet another unique apartment hotel offering – our second onto the Melbourne market, in one of the inner city's most exciting and vibrant areas. Like many inner-city suburbs, Collingwood has experienced exponential growth and redevelopment over the years. With revitalization of industrial areas and the transformation of the suburb into a desirable residential and commercial hub, there's clearly a growing demand for accommodation options in the area."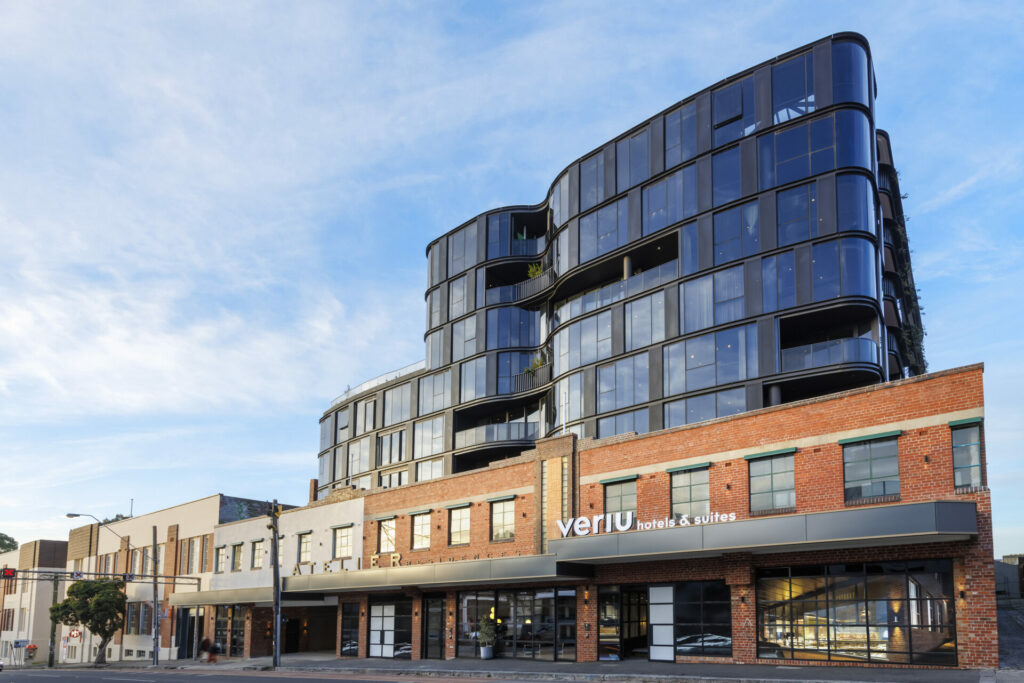 He adds, "As well as being proximate to Melbourne's CBD, there's also plenty for guests to do, see and eat in the surrounding neighborhood, all of which means we're pretty confident this apartment hotel will satisfy the growing demand of both corporate and leisure travellers searching for boutique, design-driven flexible accommodation options in a location not currently well served in terms of hotels and serviced apartments."
Of our partnership with GURNER™, Sanjana says "As a highly respected developer, with a track record of delivering unique, high-quality hotels and apartments Australia-wide, and especially here in Melbourne, GURNER™ was a natural choice to partner with as the developer."
"When we signed the hotel partnership deal with GURNER™ in April 2019 we knew this hotel would set a new benchmark for design in Collingwood and that there would be nothing else comparable in the local area.
Guests staying at our new state-of-art 95 key apartment hotel will have access to full suite of first-class offerings and amenities, not to mention all the style quality and innovation for which our brand has become increasingly renowned for. Our new property features cleverly configured and contemporary spaces, and a mix of Veriu Suites ranging from Standard, Superior and Executive to Dual Key – all of them equipped with kitchen facilities, in room laundry facilities, balconies (in most) and fast – high quality internet. The spectacular rooftop pool and bar, with its incredible views across the city, is expected to be a major drawcard, while the conference and meeting facilities, secure parking in-house restaurant, and state of the art gym, will all cater to both the corporate and leisure market, with the new property expected to deliver the ease and accessibility of the office with all the comforts of home.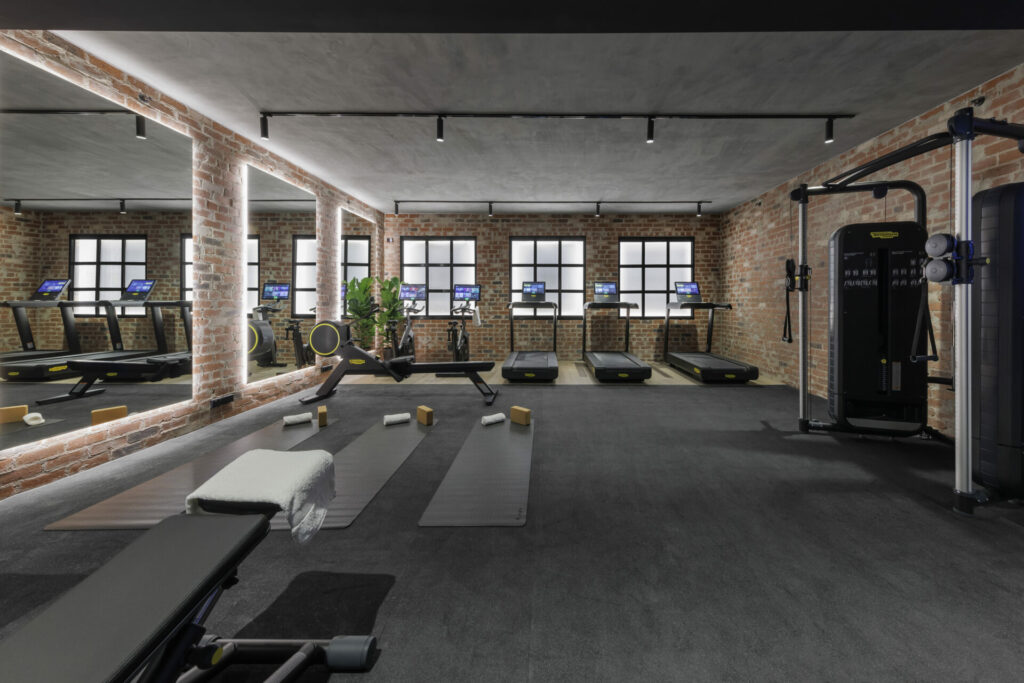 We expect our property's location to be a key drawcard for corporate guests. Veriu Collingwood is situated just a few kilometres northeast of Melbourne's CBD, in close proximity to the city's commercial, retail, and corporate centres as well as Royal Melbourne Hospital, AAMI Park, Melbourne Polytechnic, University of Melbourne and Collingwood Yards which lies right next door. The suburb is also well-connected to Melbourne's transportation network, making it accessible to various business districts and industrial areas in the metropolitan region.
Equally, Veriu Collingwood has much to offer to leisure travellers. A short walk from the hotel lies a vibrant Smith Street, voted the coolest street in the world by TimeOut Magazine in 2021, and home to a considerable number of the city's most popular restaurants, coffee, bars and vintage stores. Even better, Veriu Collingwood is well supported by public transport including several bus routes, the No. 86 tram which travels into Melbourne's CBD, and the nearby North Richmond Station, placing many of Melbourne's major tourist attractions including the Melbourne Cricket Ground (MCG) and Rod Laver Arena all within easy reach.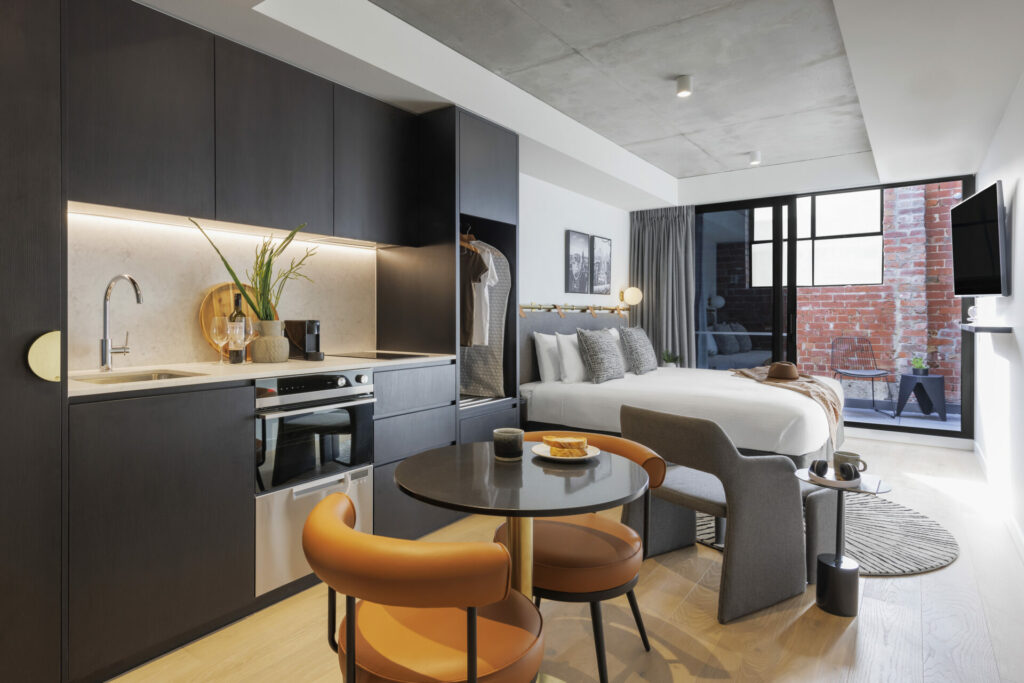 The hotel's interiors were designed by the award-winning international architectural interior design practice, Warren and Mahoney as part of GURNER™'s Atelier Residences project, with various elements informed by the surrounding neighbourhood and Veriu Collingwood's rich artistic heritage, blending industrial and artistic aesthetics inspired by New York-style architecture. Collingwood has been the home of artists and artisans since the late 1800s and our property also forms part of the Collingwood Art Precinct housed in the former Gregory Peck Steel Products Factory. Exposed brick, steel girders and recycled timber floorboards all offer a subtle nod to the locations industrial roots, while a striking mural painted by celebrated New York Street artist Keith Haring pays tribute to its artistic history. Outside, the avant-garde street level façade has been inspired by Greenwich Village and Crosby Street Hotel in Soho, New York.
Gurner Group Founder and CEO Tim Gurner, whose impressive property portfolio includes the 5-star La Pelago precinct in the Gold Coast, South Yarra's Jam Factory redevelopment, and the Saint Moritz Beachfront Residences in St Kilda, says the partnership with Veriu to operate the hotel was a natural alignment given the group's affinity for Collingwood and the local area.
"When we set out to develop a hotel that would create a new level of luxury in Collingwood, we knew it needed an operator who believed in the unique storytelling of the area. The hotel has drawn its inspiration from the artisans who once toiled in this exact location to create much of the heritage architecture you see today, so we wanted to pay homage to Collingwood's historic artistry while celebrating its position now as one of Melbourne's most popular suburbs."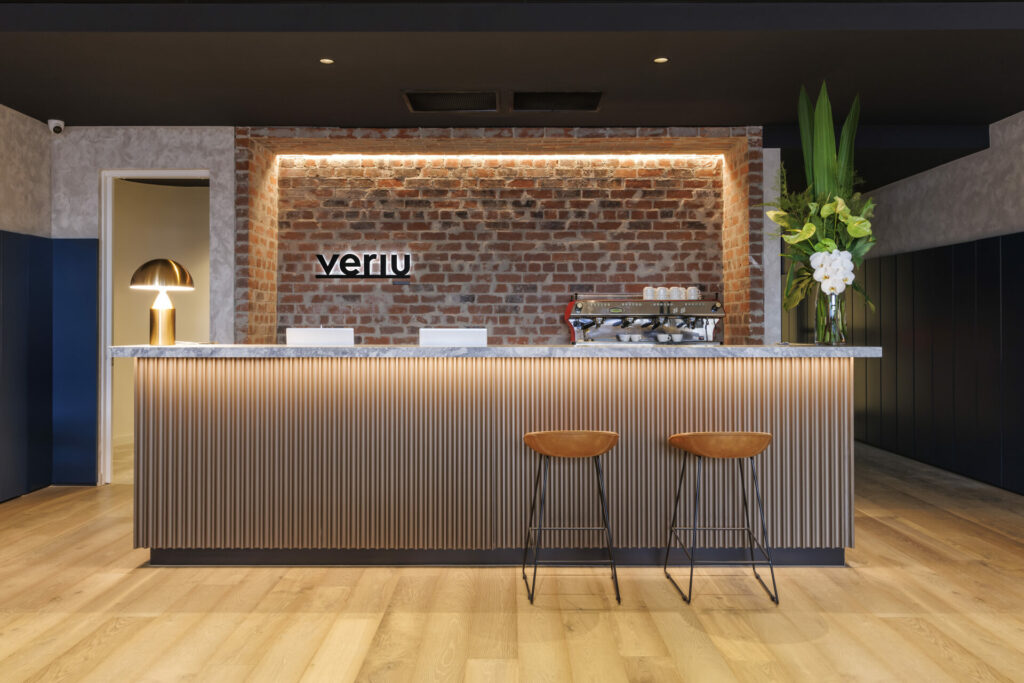 Today's announcement completes a busy 6 months for us , with the recent openings our latest Punthill Apartment property – a 40-apartment Punthill Essendon North and our first Victorian Veriu hotel – Veriu Queen Victoria Market; the opening of our first Sydney Punthill property – Punthill Norwest; and the start of construction on Punthill Sunshine property in Melbourne's west, Punthill Maitland in regional NSW and Punthill's first NSW greenfield site located in the heart of Liverpool.
We will be announcing more about the opening of new Veriu and Punthill apartment hotels at various sites in the coming months.