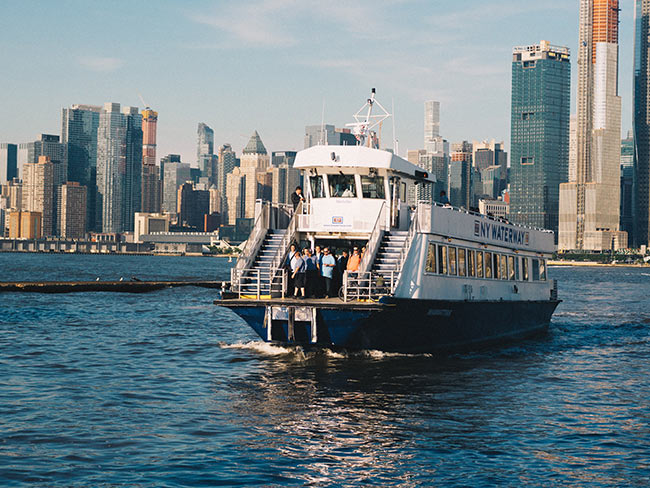 The heritage culture at Williamstown is rich and there truly is something for everyone to do. A fun 35-minute ride across the bay on the Ferry can have taking in the spectacular city sites from the water; cruising under the Westgate Bridge, through the Port of Melbourne, across Docklands and into Southbank, where amenities and activities plentiful. The Ferry departs Gem Pier in Williamstown 8 times a day and offers one-way or return tickets.
A short 2km walk to neighbouring suburb Spotswood is a must for those with a love of science and space. Technological marvel Scienceworks is a museum that pays tribute to all thing's science. It even has a planetarium! Trust me – you'd don't have to be a kid to enjoy your time at Scienceworks. Its educational, interactive and is sure to blow your mind, no matter your age.
If your interests are better aligned to the maritime theme that Williamstown brings to life at every turn, then the Seaworks Maritime Precinct next to the Williamstown Newport Foreshore is for you. The Maritime Museum has a collection of artefacts, models, bells and exhibitions that showcase the impressive maritime history of Melbourne. Just a short stroll down the street you can also visit the restored HMAS Castlemaine vessel built in 1941 and which served during World War II in the Pacific Ocean, Indian Ocean and China Sea.
When you're wrapping up your day and just looking for a place to relax in the afternoon with a good book or some friends, Williamstown Botanic Gardens is where to be. The beautiful gardens are the perfect place to relax or enjoy a casual picnic. The Gardens first opened in 1860 and is primely located opposite Williamstown Beach, boasting a formal avenue of palms, an Edwardian ornamental pond, and a collection of rare and significant trees.
There's no doubt Williamstown is one of Melbourne's hidden gems, but don't let its underrated reputation trick you into missing all that this suburb has to offer.