Recruitment is commencing for two of our upcoming hotels, Veriu Queen Victoria Market and Veriu Collingwood, opening late 2022 and early 2023
Both hotels will mark the first two Veriu hotels outside of Sydney and no doubt will be making a statement in Melbourne.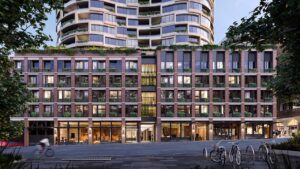 Situated directly opposite of the iconic Queen Victoria Market, Veriu Queen Victoria Market will offer 110 micro apartments with carefully curated furnishings to complement the vibrancy, community and culture of the neighbouring market. Additionally, the hotel will feature state-of-the-art meetings & events spaces for conferences, exhibitions, workshops and other functions. As part of the Munro development at Queen Victoria Market, there is a range of premium dining outlets literally on the hotel's doorstep.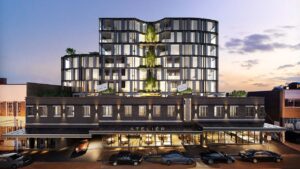 Veriu Collingwood will be the second Veriu hotel to open in Melbourne. Developed in partnership with luxury property developer GURNER™, the hotel will bring New York's Soho inspired architecture to one of Melbourne's hottest locales, Collingwood. Located on Johnston Street, the 95 micro apartment hotel will include rooftop bar and pool, along with Veriu's unique service delivered by local hosts which will connect guests to the trendy neighbourhood.
Veriu Group is proud to announce that recruitment for the pre-opening teams at Veriu Queen Victoria Market and Veriu Collingwood has now commenced, and we are taking expressions of interest from internal and external candidates.
We are looking to fill the following roles within the team:
Business Development Executive per hotel
Assistant Hotel Manager per hotel
This is an amazing opportunity to join our pre-opening teams and what's even more exciting than new hotels in amazing locations, is the fact that this is just the start of our growth pipeline coming to life! The future at Veriu Group, the fastest growing Australian hotel group, is exciting and endless.
Apply to join the Veriu Queen Victoria Market and Veriu Collingwood teams by sending your resume to: hr@veriu.com.au or view our other career opportunities on our website.